The circular Viva L is a true proponent of the elegant and minimalist available in three heights
it is simple, smooth and beautiful. A glass pane of massive proportions and a large combustion chamber bring even more pleasure from a fire which is also very easy to install.
The new, redesigned damper handle is given a discreet placement at a convenient height, and a rubber coating underneath provides a luxury feel . The stove comes with metal framed glass door .
The version without damper handle radiates sublime simplicity – air regulation here is entrusted to CleverAir to ensure optimal combustion.
Note: CleverAir must be specified at time of order.
There are a host of options to choose from: six colours, side glass, four top plates, heat accumulation, swivel base, six different handles- these elements provide a level of customisation that allows the stove to fit perfectly with your decor.
Viva 100L
Viva 120L
Rais 160L
OPTIONS
Colour options
Top Plate options
Handle Options
Glass Options
Technical Data
Dimensions (W-D-H)
External dimensions (W-D-H) in mm: 470 - 470 - 1000/1218/1618mm
Combustion chamber inner dimensions (W-D-H) in mm: 352 - 292 - 446 mm
Flue outlet (diameter): 150 mm

Output
Output (min-max) in kWh: 3-7 kW
Nominal 4.8Kw
Heating (at -20°C) in m2: 40 - 110 m2

Weight
Weight in kg: 90kg/100kg/100kg

Distance to flammable material
To side wall in mm: 500 mm
To back wall in mm: 75 mm (50mm with CleverAir)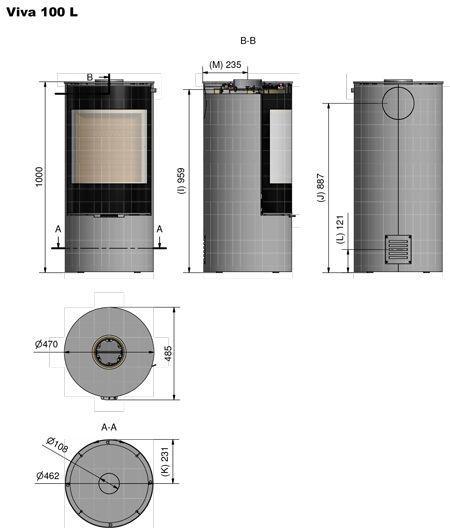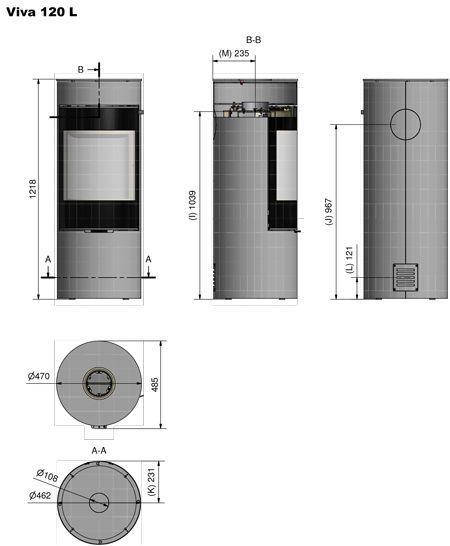 Viva 160L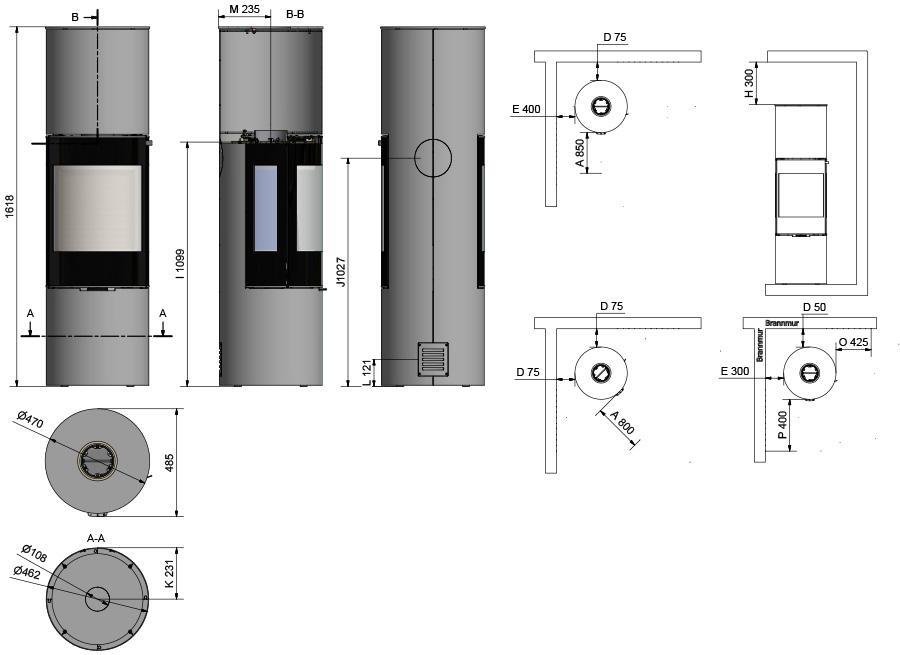 APPROVED FOR USE IN SMOKE CONTROLLED AREAS
The Rais Viva woodburning stove is a DEFRA exempt stove. DEFRA is the UK government's Department of Environment, Food and Rural Affairs and in relation to wood stoves and multifuel stoves is concerned with smoke emissions in accordance with the Clean Air Act 1993. A DEFRA exempt stove is a wood stove suitable for the burning of wood in smoke controlled areas.